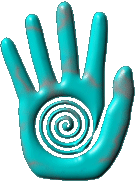 'Healing Hands' is a term used to describe a variety of wellness methods taught to 'energy' healers, lay persons and professional massage therapists throughout the modern world. CE certificates are earned by licensed practitioners while certificates of completion are given to lay persons.
This class reaches into ancient history for its foundation. Healers, Shamans and Medicine people have been offering this form of hands on, energetic healing for generations. The most common contemporary form of this work is from Japan, known as Reiki.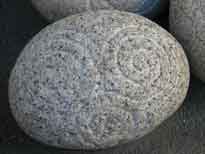 'Healing Hands' uses a different symbol system than Reiki yet draws on the same innate wisdom of the universe to bring about balance for the client. The symbols used in 'Healing Hands' have been drawn as Petroglyphs and Pictographs in Native American rock art through out the Americas. In this class you learn how to use those symbols and what they stand for in regards to health and wellness.
Through demonstrations, lectures, Q & A, and hands-on practice sessions, as well as the written manual you will learn how to employ this natural and non-invasive healing art. You will participate in ritual and ceremony during a free initiation process that will allow you to bring your hands in harmony with Creator's energy.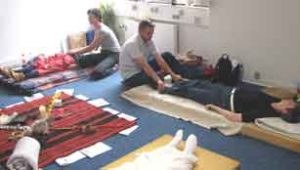 In this class a group of students (no more than 30) will gather to sit in Sacred Circle and establish an altar for 'Calling the Directions'. Each individual will be 'Smudged' and 'Tobacco Prayer Ties' will be offered.
You will learn how to incorporate this work into your other healing modalities or how to focus on it as a primary source of business. You will learn to develop a unique treatment session that only you can offer as each person holds a unique speciality in their hands, that only they can offer in this delicate dance of wellness.
The class is open for all interested.