Why is this course Unique?
Stone Medicine is a form of professional Stone Massage based on ancient traditions combined with modern science and technology. The Native American spiritual connection with Mother Earth and the Animal Kingdom bring aspects of intention to heated and chilled stone sessions for the client and excitement for the therapist.
What are the Client benefits?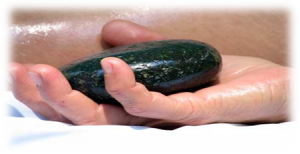 Incorporating temperature from the stones with strokes used in Swedish massage and Reflexology offer a pain free method for achieving excellent deep tissue results.
"Lightening" and "Thunder" strokes, known as piezoelectric affect, enhance the immune system and improve neurological activity to support overall physical rejuvenation.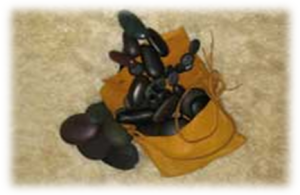 Increased vasoconstriction and vasodilatation caused by temperature shifts improve detoxification to speed the healing process.
Body, Mind, Spirit integration is perfectly harmonized during Stone Medicine treatments through "Mitakuye Oyasin" (All My Relations).
Complete relaxation and stress relief is achieved in a nurturing process that brings forward gifts from our animal cousins in strokes like "Eagle Wing" and "Buffalo" that help relieve tension and encourage restful sleep necessary for overall health
Lymphatic drainage strokes such as "Salmon" and "Wolf" Reduce inflammation and oedema to enhance wellness
Practitioner Benefits!
Stone Massage is the most requested menu item in the spa industry, worldwide creating increased income potential.
Fewer practitioner injuries can mean a longer, safer career.
Stone Medicine practitioners receive excellent training in professionalism and meet the highest criteria in the Stone Massage industry.
THE SKILLS YOU WILL ACQUIRE
Specific application methods
Unique stroke sequences
Simple & effective ways to offer deep tissue results
Knowledge of Native history and Traditions as it relates to stones
Professional sanitation/hygiene practices
Understanding of safe temperature ranges
Knowledge for treating soft tissue injuries
Understand the proper application of alternating temperatures
Offer lymphatic drainage with cool stones
Develop treatment plans based on client needs
Discover how to incorporate aroma therapy with stones
Learn how to market these unique treatments
Advance your career with additional courses to achieve recognition at various certification levels
Mission Statement
Stone Medicine is dedicated to promoting the highest standards of professionalism while opening a unique way of learning through legends and 'Animal Medicines' shared from a Native American perspective.
Goals
Stone Medicine is committed to supporting practitioners with professional, interesting, and exciting education programs.
Stone Medicine offers this modality in the professional venue through NCBTMB continuing education accredited courses.
Stone Medicine courses meet the criteria established by the International Stone Massage Association in: contraindications, hygiene, safe temperatures, and sanitation to ensure that the highest standards are being met by all certified practitioners making them eligible for liability insurance.
SMA
S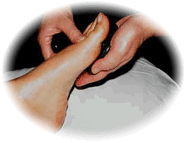 tone Medicine offers professional treatment protocols for Deep Tissue Stone Massage, Aroma Therapy, Crystal/Gemstone Energy Work, Pre and Post Natal massage in addition to informed uses of therapeutic massage strokes with temperature.
As a certified Stone Medicine practitioner you are eligible to join the Advanced education program for more information visit the web site!
Heated and chilled stones combined with scientific knowledge of temperature and proven massage methods encourage wellness by reducing pain, lowering stress and improving the immune system.
Basalt stones heated for comforting relaxation or gem stones and marble chilled for therapeutic deep tissue massage, offer the perfect treatment in the hands of a well skilled practitioner.
Professional Therapeutic STONE MASSAGE

Requirements: Professional massage therapist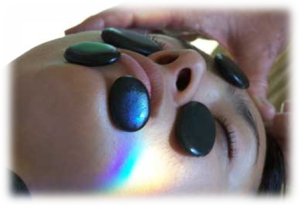 Read more at Stone Medicine